Ms. Colwell was super impressed how this young man was a great teammate, helping his group refocus on their task and stay positive! Fun to share with dad for today's #GoodNewsCallOfTheDay

Come to the Harrisburg High School Performing Arts Center on March 20 @ 6:30 PM to hear the Liberty 1st grade music students perform!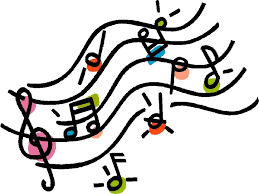 Mrs. Yerdon was so impressed with this young man! He was showing great reading stamina and doing a great job of self-correcting when reading! Super proud of his growth as a reader! #GoodNewsCallOfTheDay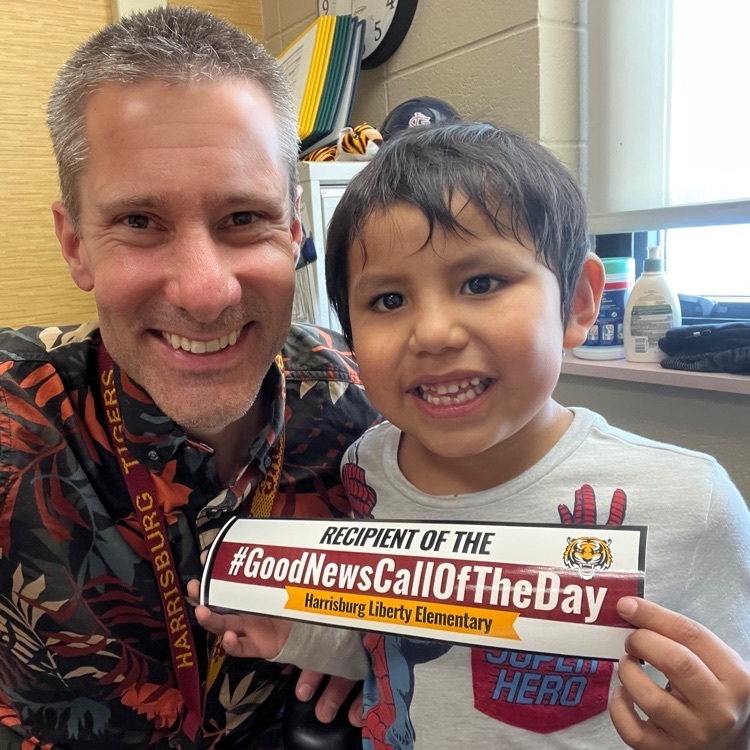 Mrs. Berger has seen this young lady step up time and time again to support others learners in their classroom. She does a great job noticing when there is a need and doing something about it to help others! #GoodNewsCallOfTheDay #TeacherintheMaking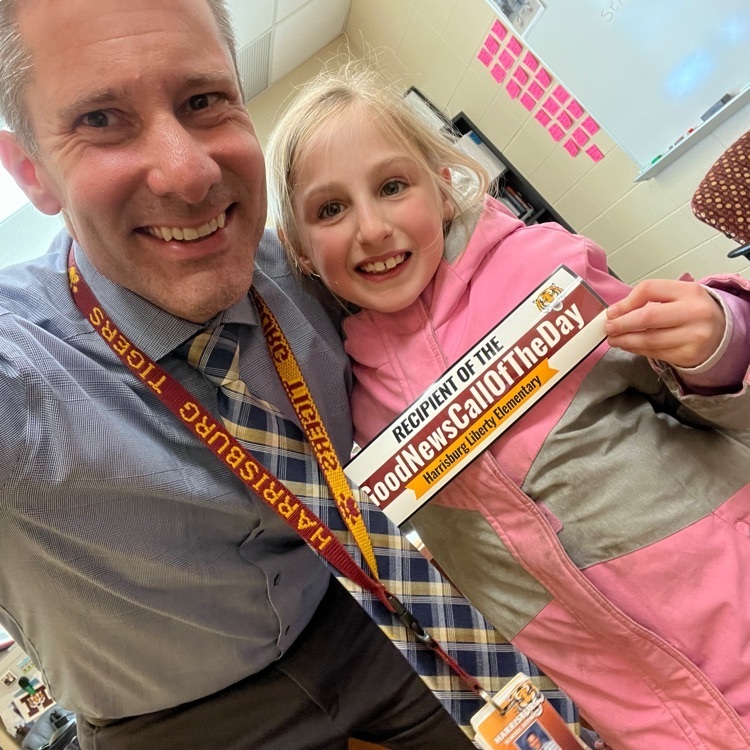 We had an awesome time recognizing Mrs. Oster during a surprise assembly for the HSD Support Staff Member of the Year! Congratulations! We couldn't be more proud or appreciative of all the ways you have supported our learners and community!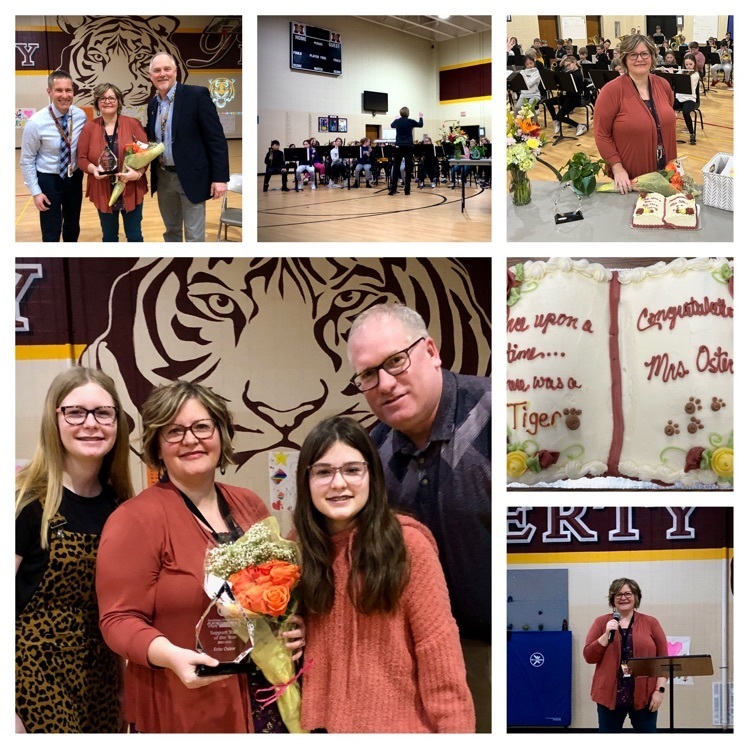 Selfless. Kind. Compassionate. So many words to describe this young lady On Friday, she chose to use her classroom rewards to get something for a classmate who didn't have enough. Pretty awesome to see young people who "get it!" #GoodNewsCallOfTheDay

A reminder there will be no school on Thursday & Friday, March 16 & 17. 🐾🍀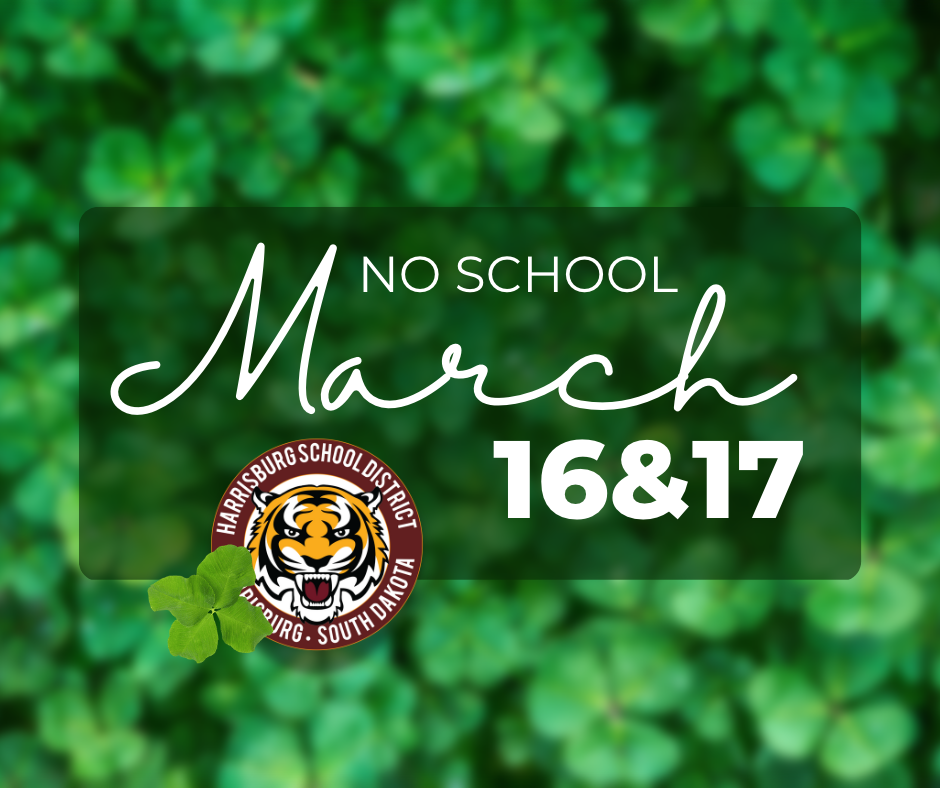 Mrs. Halvorson has been so impressed with this young man's work ethic! If ever there are things that he doesn't finish, he will find time during the day to make sure it gets done. Finishing his work and doing his best work are super important to him – lots to be proud of! #GoodNewsCallOfTheDay.

Incredibly appreciative of this young man and his desire to take care of our school. He was caught cleaning up the playground recently which made his teacher very happy! #GoodNewsCallOfTheDay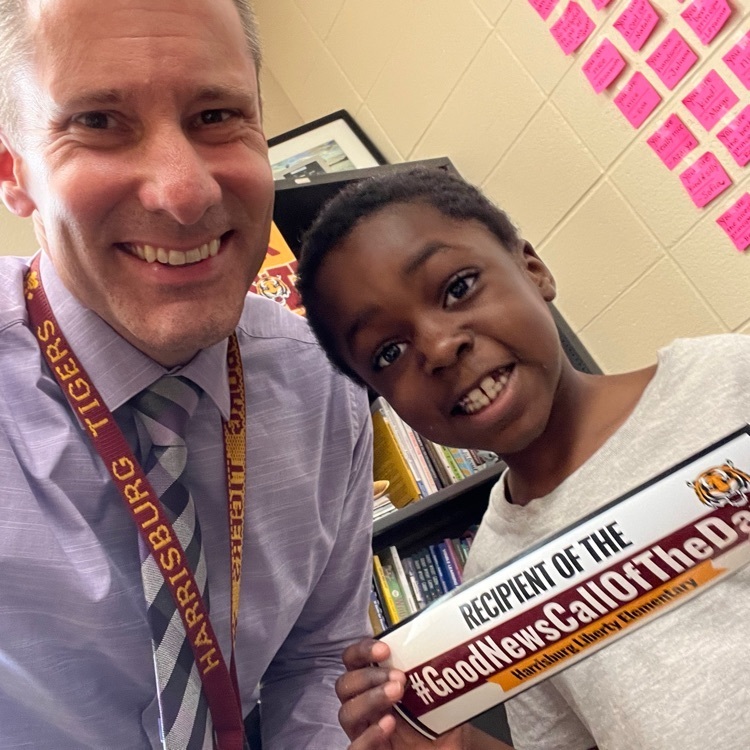 Mrs. Plucker was blown away with this young man's accuracy and mastery of some really hard math concepts! Fun to celebrate and recognize for today's #GoodNewsCallOfTheDay

A bonus #GoodNewsCallOfTheDay for our Friday! A classmate got hurt at recess and did not want to go to the nurse's office. This young lady went on his behalf and sat with him after getting an ice pack for him. It was important to her that he knew he was okay. Wowzas! #ChooseKind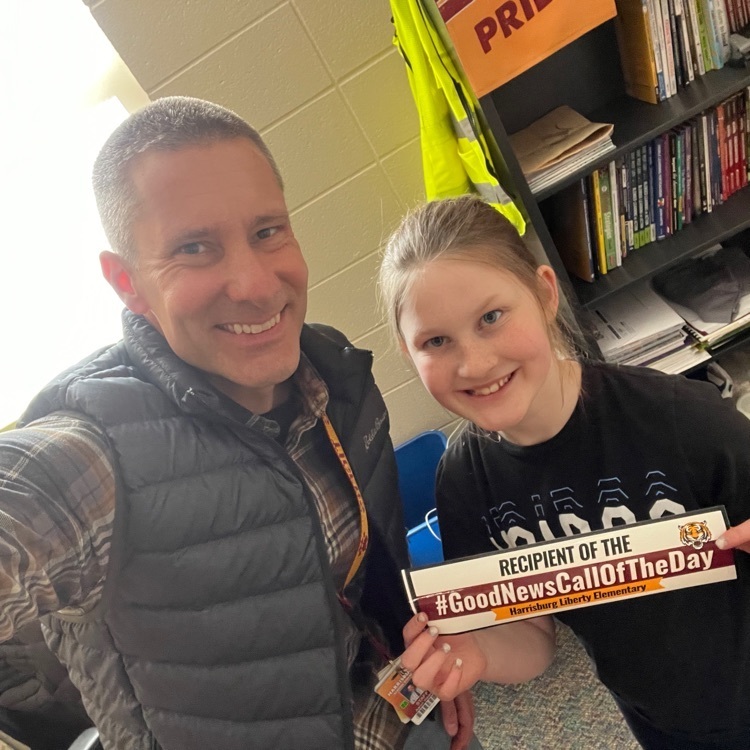 Mrs. Kindt with super proud of these young ladies for stepping up to help a classmate who was feeling left out. The girls saw a need and did something about it by inviting her to join their group! Amazing! #ChooseKind #GoodNewsCallOfTheDay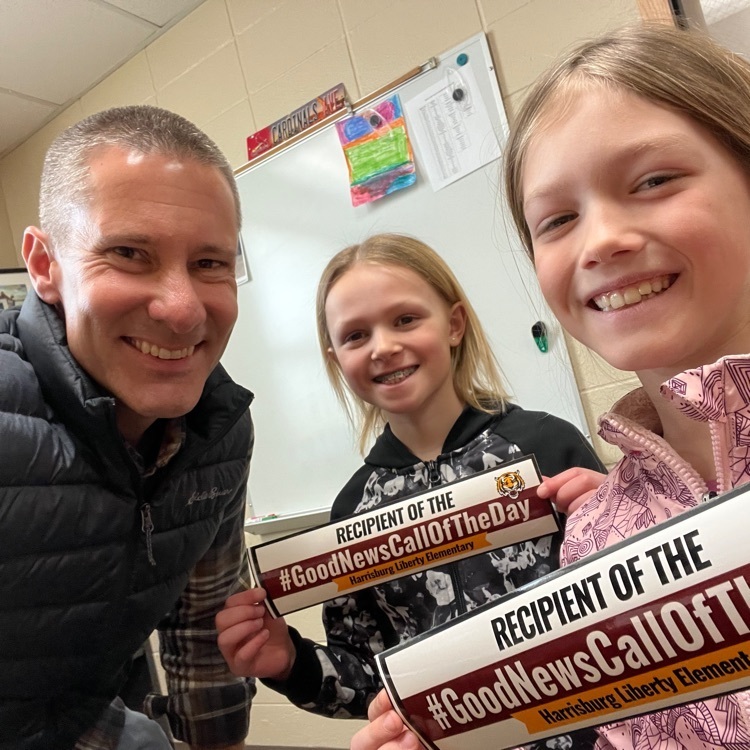 As we wrap up School Board Appreciation Week, we'd like to thank Terra Vennard for her service to the Harrisburg School District! We are thankful for our School Board and the many hours they put in volunteering their time to support HSD teachers, administrators, staff, and students. 🐾
https://www.harrisburgdistrict41-2.org/article/1013595

There will be a 2-Hour Late Start tomorrow, Friday, February 24th. No breakfast will be served and buses will run where possible.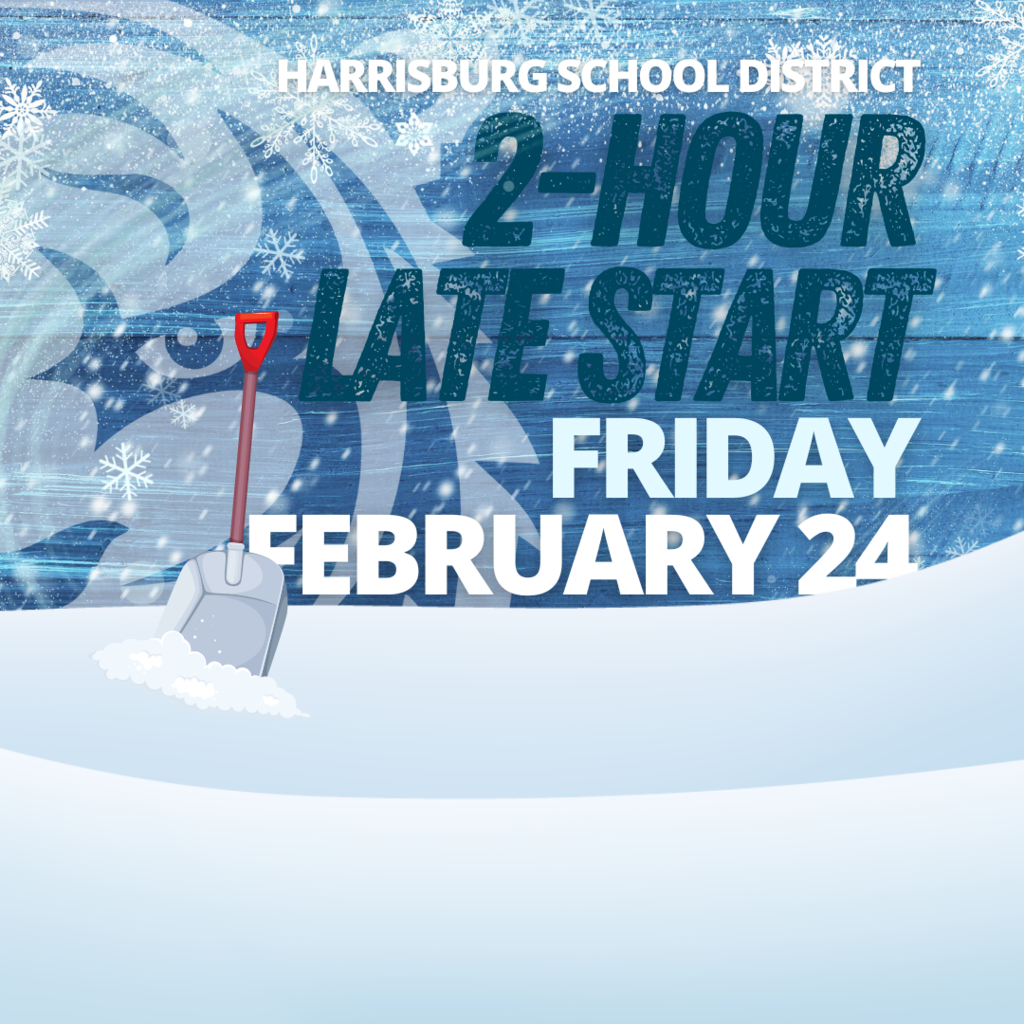 Due to the continued winter storm, there will be no school tomorrow, Thursday, February 23rd. The Girls Basketball game against Watertown has been postponed. 🐾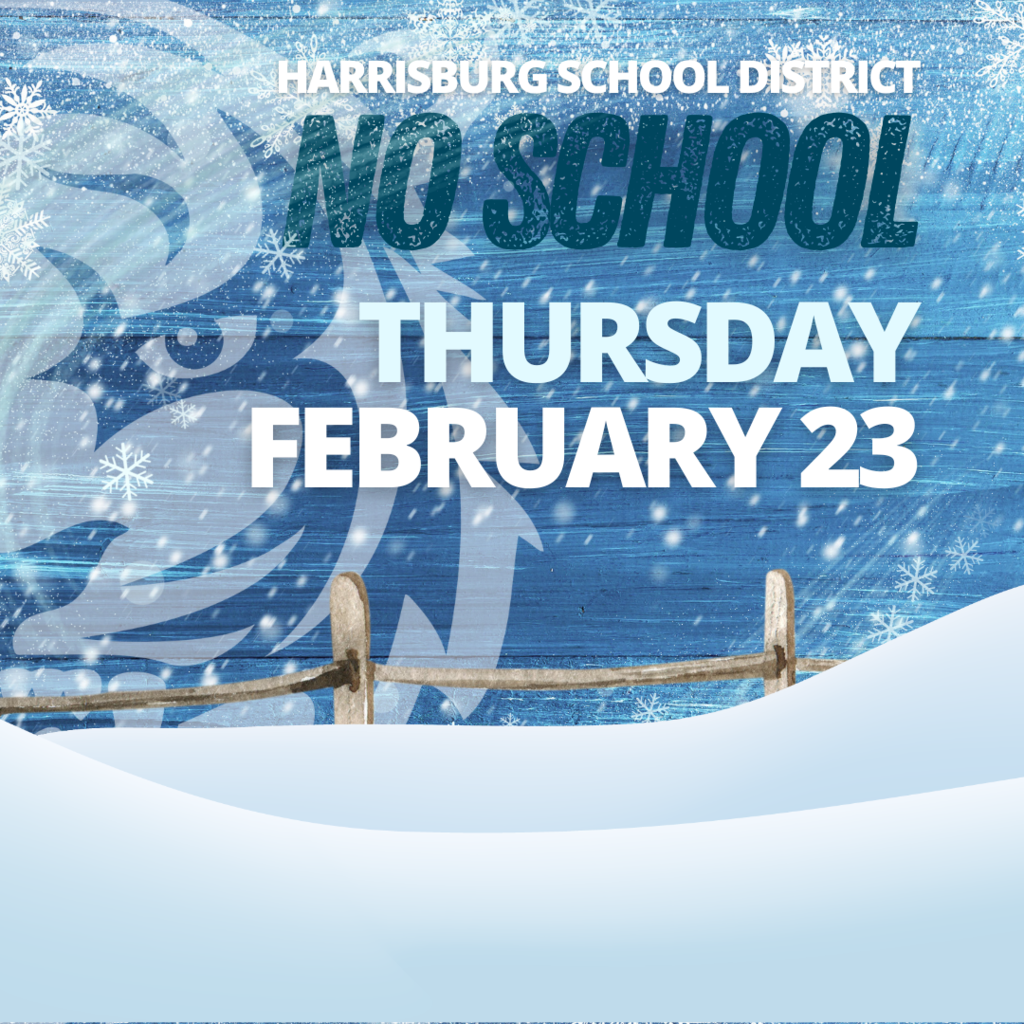 Due to the predicted winter storm, there will be no school, tomorrow, Wednesday, February 22. All activities are cancelled. There will be no before or after school childcare. No breakfast will be served. Stay safe, Tigers! 🐾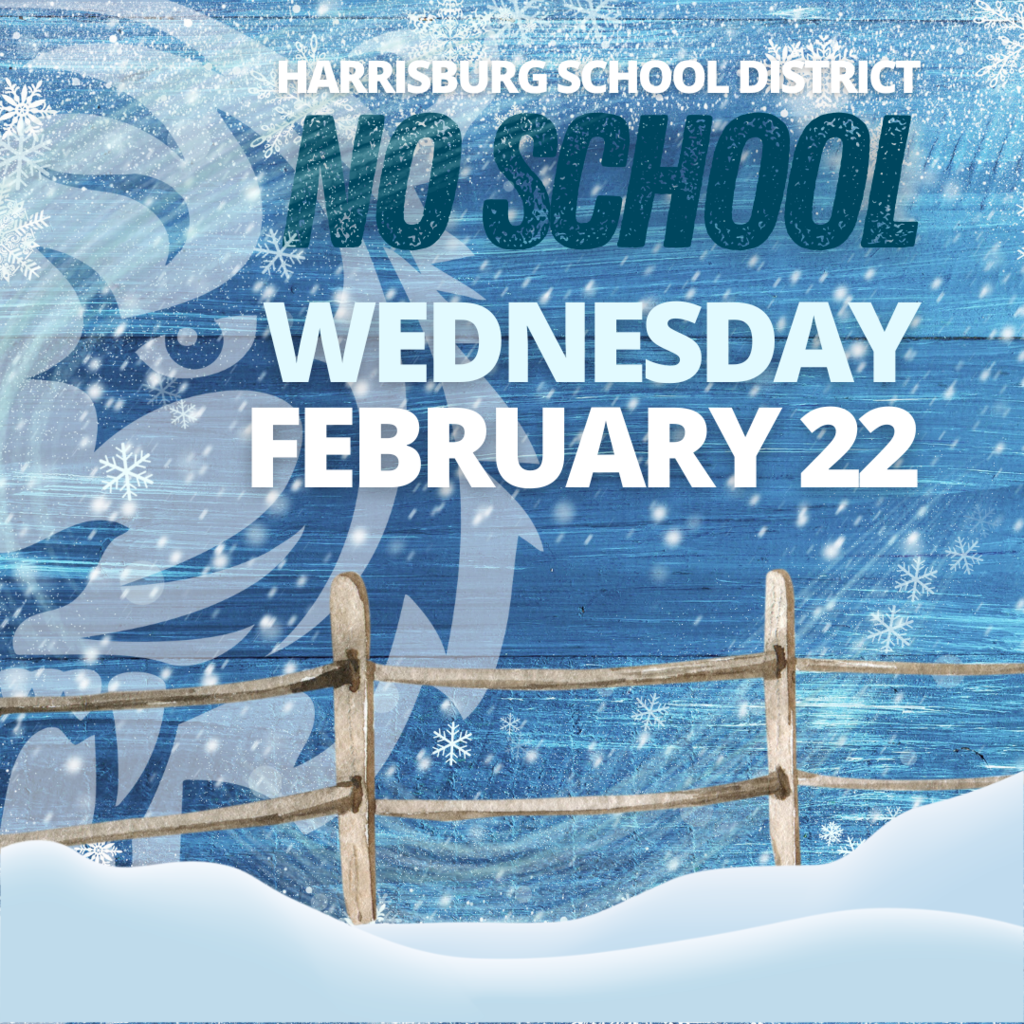 We have a bonus #GoodNewsCallOfTheDay! This young man was a huge help to Mrs. Sandine by helping explain how a pizza and the layers of the Earth are very similar! He had a unique way of explaining it so it made sense to other learners. Pretty cool to see!