Helper. Encourager. Friend. Comedian. This young man brings so many awesome qualities to his classroom - @megankockx2 is so appreciative of his contributions to 2K! #OurLearners #GoodNewsCalloftheDay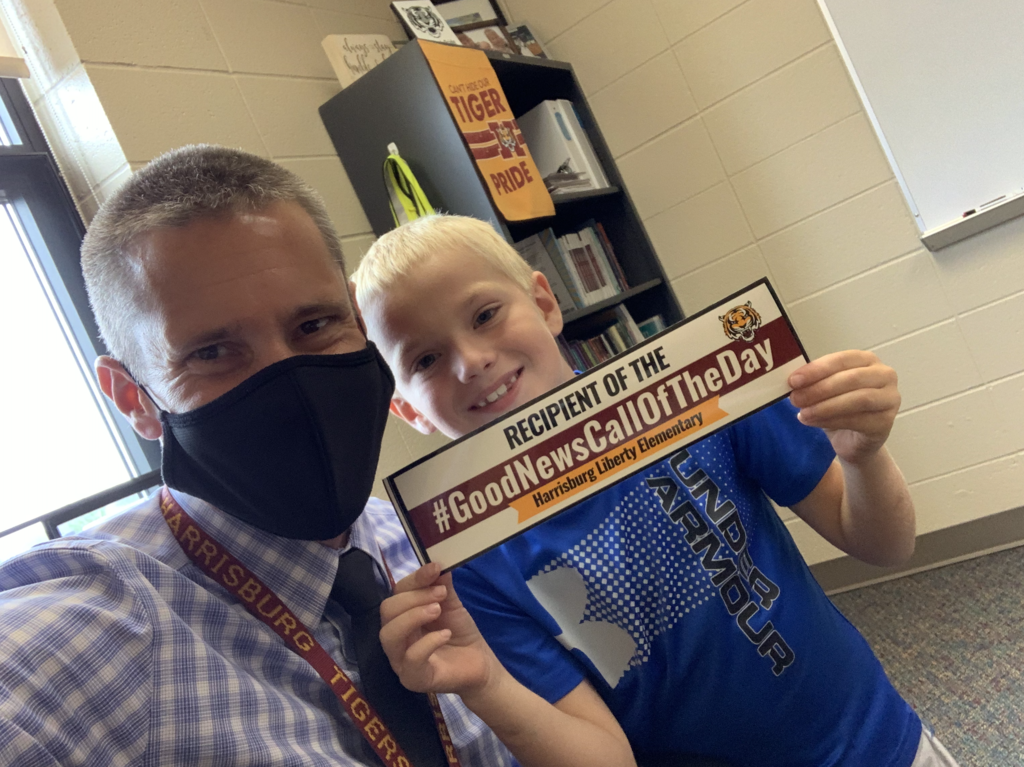 Ms. Jacobsma has been so impressed with how this young lady leads by example! She is a hard worker, follows expectations to a T and is a great role model to her peers! What a great start to third grade! #OurLearners #GoodNewsCallOfTheDay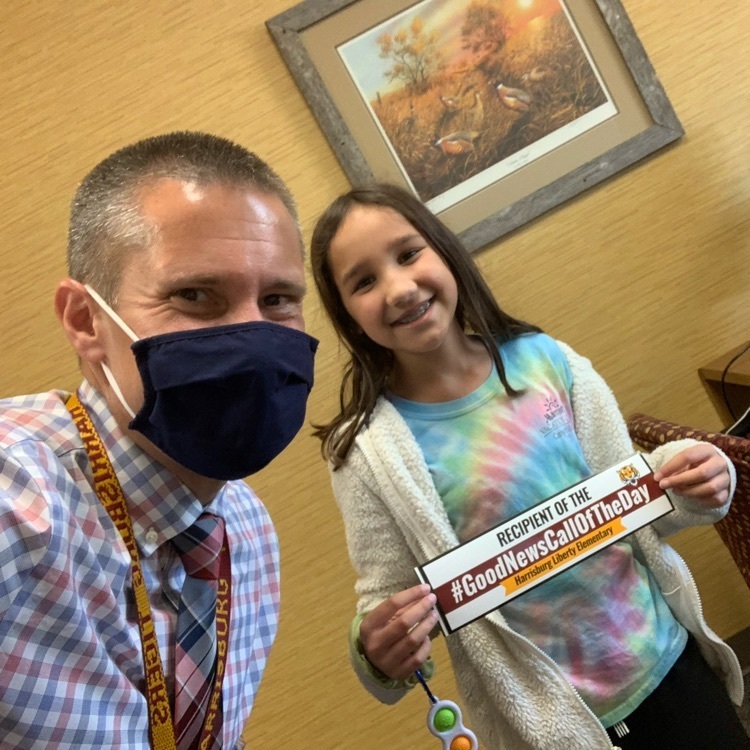 Mrs. Wiechmann has been AMAZED at this young man's servant heart. He is willing & ready to hello there wherever there is a need! #OurLearners #GoodNewsCallOfTheDay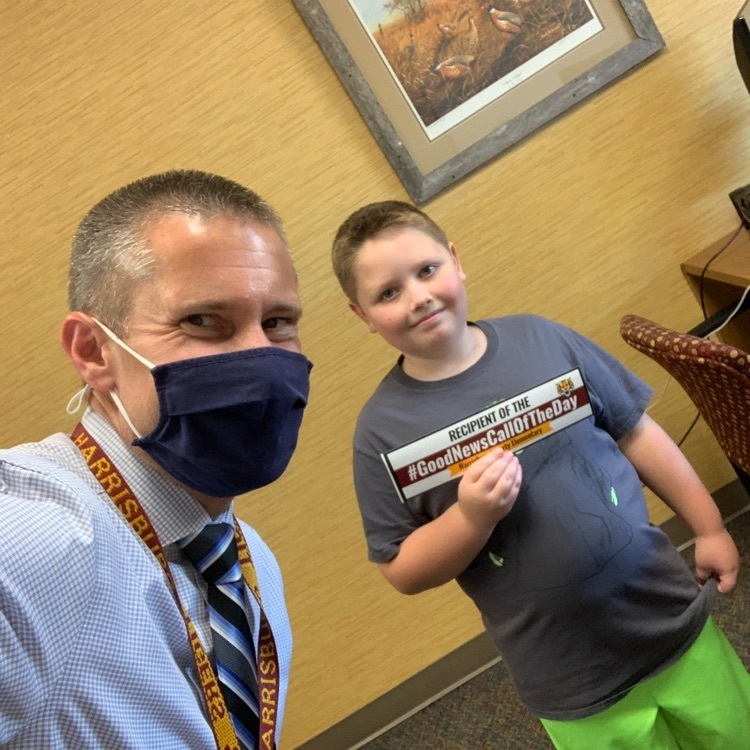 HHS: 1-3, North Middle School: 1-3, South Middle School: 0, Adventure Elementary: 1-3, Endeavor Elementary: 0, Explorer Elementary: 1-3, Freedom Elementary : 1-3, Horizon Elementary : 1-3, Journey Elementary: 0, Liberty Elementary: 1-3

HHS: 1-3, North Middle School: 1-3, South Middle School: 0, Adventure Elementary: 1-3, Endeavor Elementary: 1-3, Explorer Elementary: 1-3, Freedom Elementary: 1-3, Horizon Elementary : 1-3, Journey Elementary: 0, Liberty Elementary: 1-3

This young man's teacher was so impressed with his willingness to help others & how he handled a super stressful situation. He showed amazing self-control when it was really hard to do so! #OurLearners #GoodNewsCallOfTheDay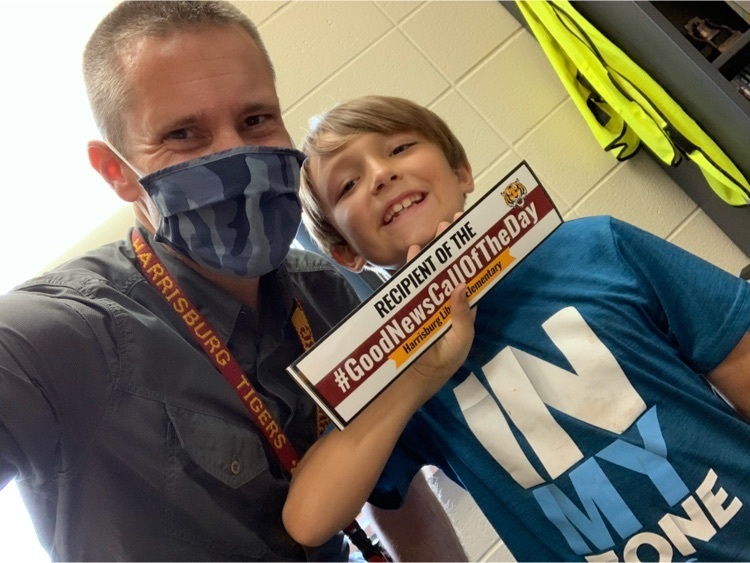 HHS: 1-3, North Middle School: 1-3, South Middle School: 0, Adventure Elementary: 4, Endeavor Elementary: 1-3, Explorer Elementary: 1-3, Freedom Elementary: 1-3, Horizon Elementary : 1-3, Journey Elementary: 0, Liberty Elementary:0

A visitor in Ms. Dahl's classroom noticed this young lady's hard work, helping nature, great attitude, and kindness! Awesome to see our learners working hard to do the right thing! #OurLearners #GoodNewsCallOfTheDay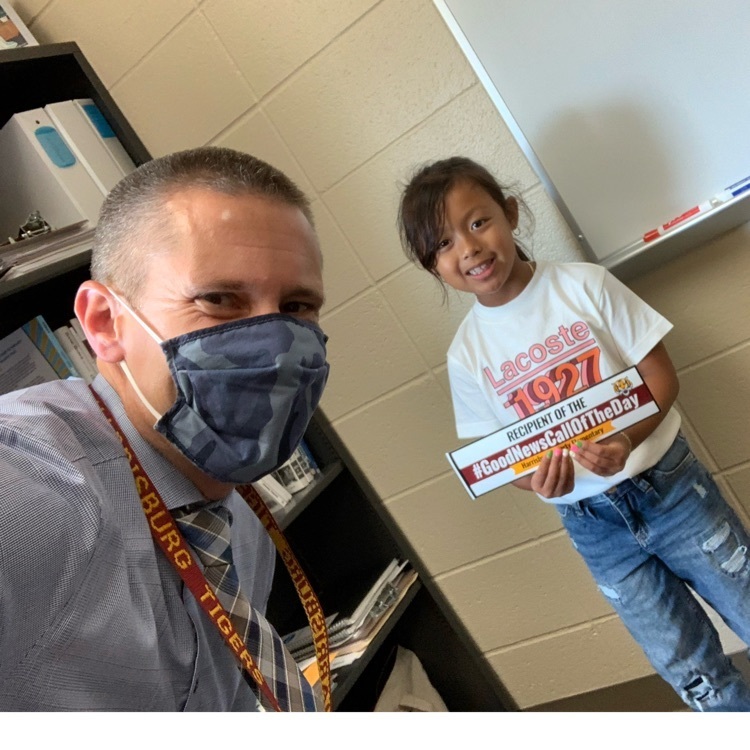 LOVE seeing learners practicing kindness and doing the right thing! This young man was caught using great manners a couple of times today! #OurLearners #GoodNewsCallOfTheDay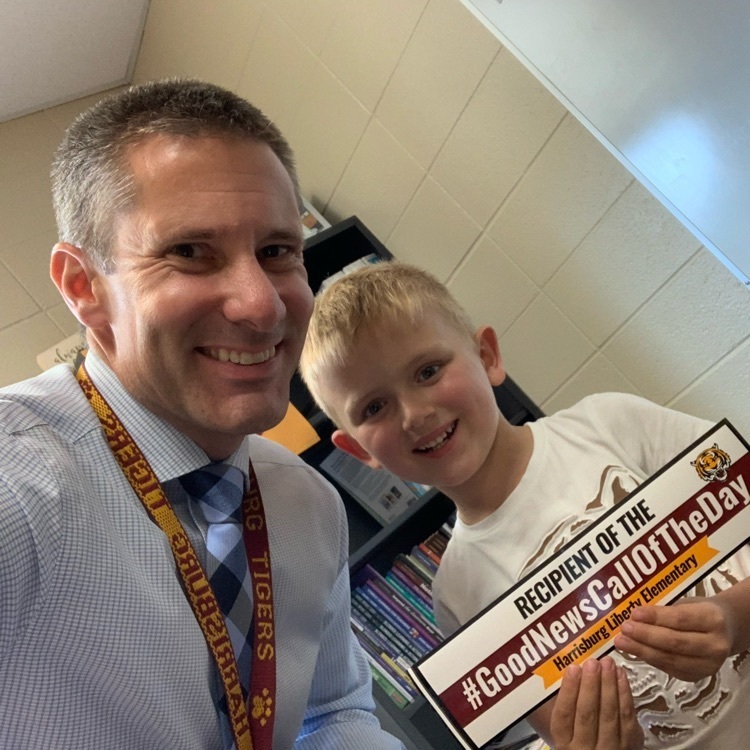 So proud of this young lady for helping clean up a little extra in the lunch room today! I always appreciate our young learners who lead by example! #OurLearners #GoodNewsCallOfTheDay

Mr. Mertes is so appreciative of this young man for stepping up and helping his classmates today in SO MANY ways. Grateful for young people who work hard & lead by example!! #OurLearners #GoodNewsCallOfTheDay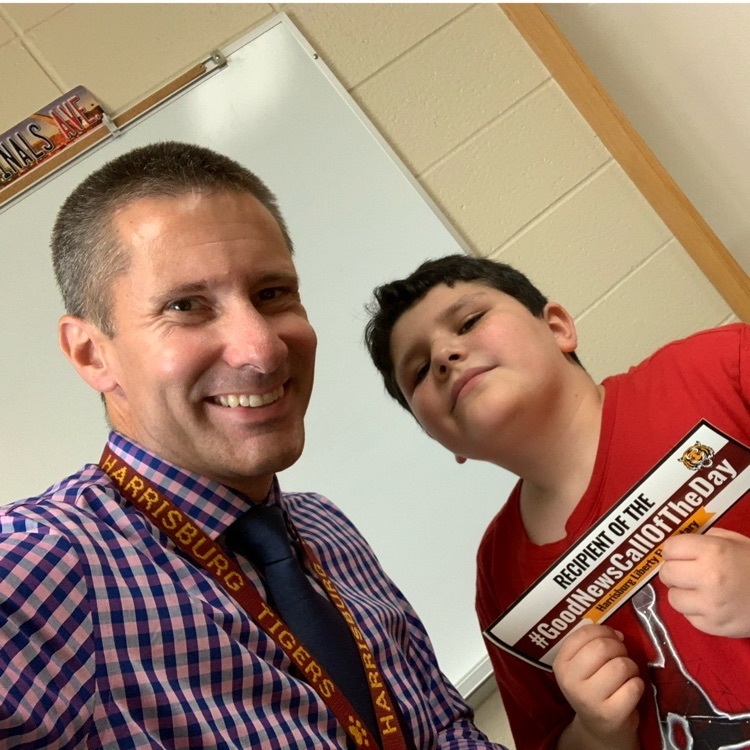 @HLibertyElem's Outdoor learning classroom is finished! It is stunning! We cannot wait do use the space with our learners this year! A huge thank you to the Liberty community & our amazing PTO for making this happen for our kids!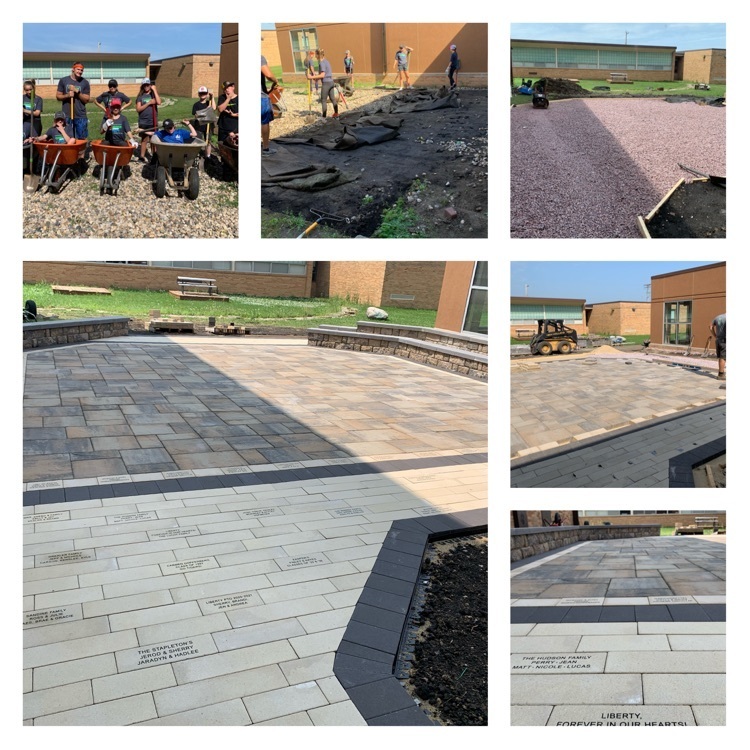 The @HLibertyElem Outdoor Classroom project is off to a great start! Thank you to all of our families & our PTO for making this possible for our learners! We got great news yesterday - the Harrisburg Community Foundation awarded our PTO with a $2000 grant to help with expenses!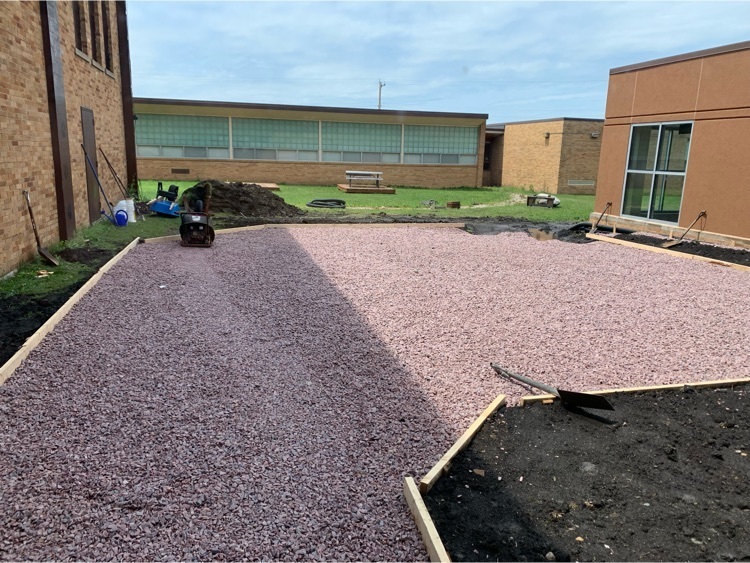 Looking for a fun, family-friendly activity to do this weekend? Then come to the HHS Performing Arts Center to watch a live production of the musical, MATILDA! Shows are July 9 (Friday) and July 10 (Saturday) @ 7PM. Tickets can be purchased at the door. See you at the show!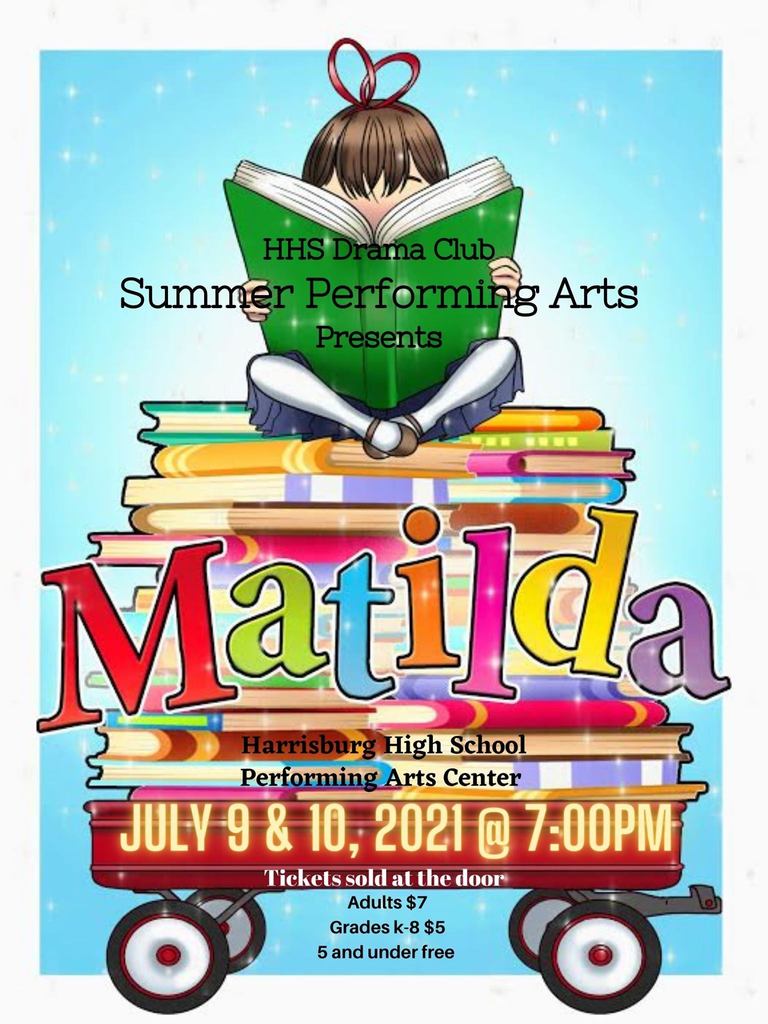 Liberty: There is still time to purchase & personalize a brick that will be included in our Outdoor Classroom, scheduled to be built this month! This last fundraiser will help us get this project over the finish line AND will give you the opportunity to to leave your mark on this special learning space! We are extending the deadline for orders. They must be RECEIVED by Friday, July 9. See link for order information - thank you!
https://5il.co/tlpy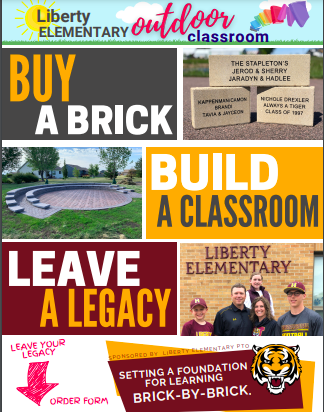 Come to the HHS Performing Arts Center on July 9 and 10 @ 7PM to enjoy a live production of the musical MATILDA!!! Tickets (purchased at the door): $7 Adults, $5 K-8, & 5 and under are free. See you at the show!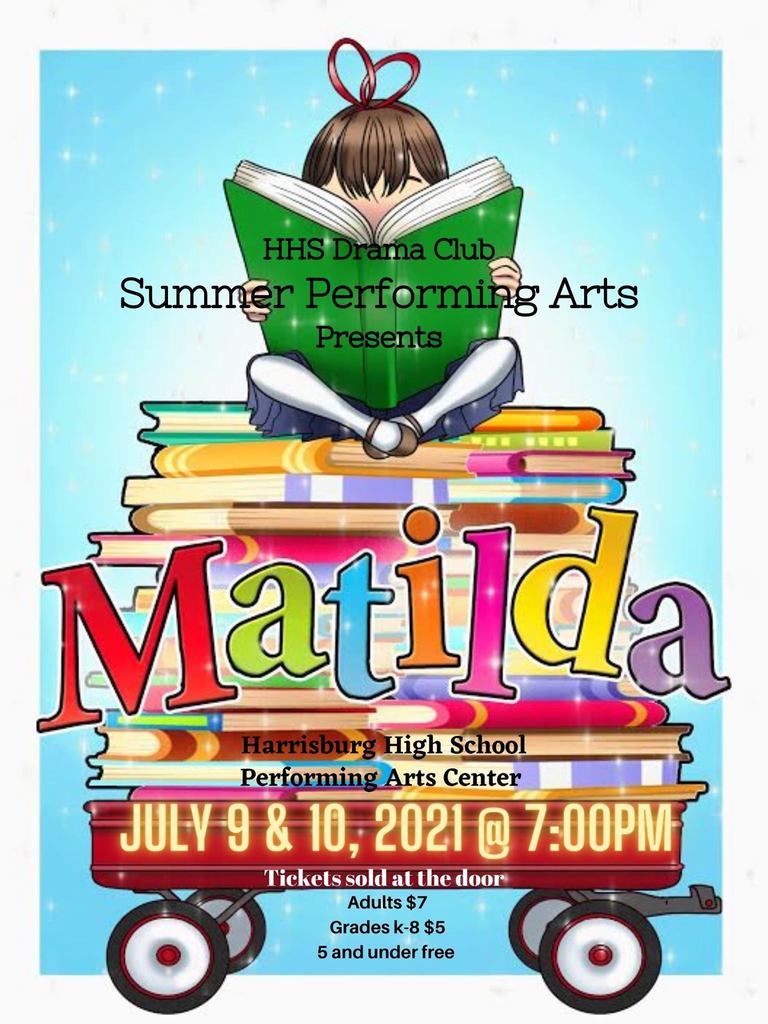 👀 Looking for a job? Join the Tiger Team! The Harrisburg Child Nutrition Department has multiple positions open for the 2021-2022 school year. 🟡 Kitchen Supervisor - Endeavor Elementary 🟡 Part-time Kitchen Assistant - Location to be determined 🟡 Full-time Kitchen Assistant - Location to be determined These positions work Monday thru Friday with no nights, no weekends, no holidays and summers off. The Kitchen Supervisor is a salaried position starting at $29,000 per year and the Kitchen Assistant positions start at $15.80 per hour. If you like working with kids and food these positions may be the right fit for you. To Apply, Visit 🔗
http://bit.ly/HSDJOBS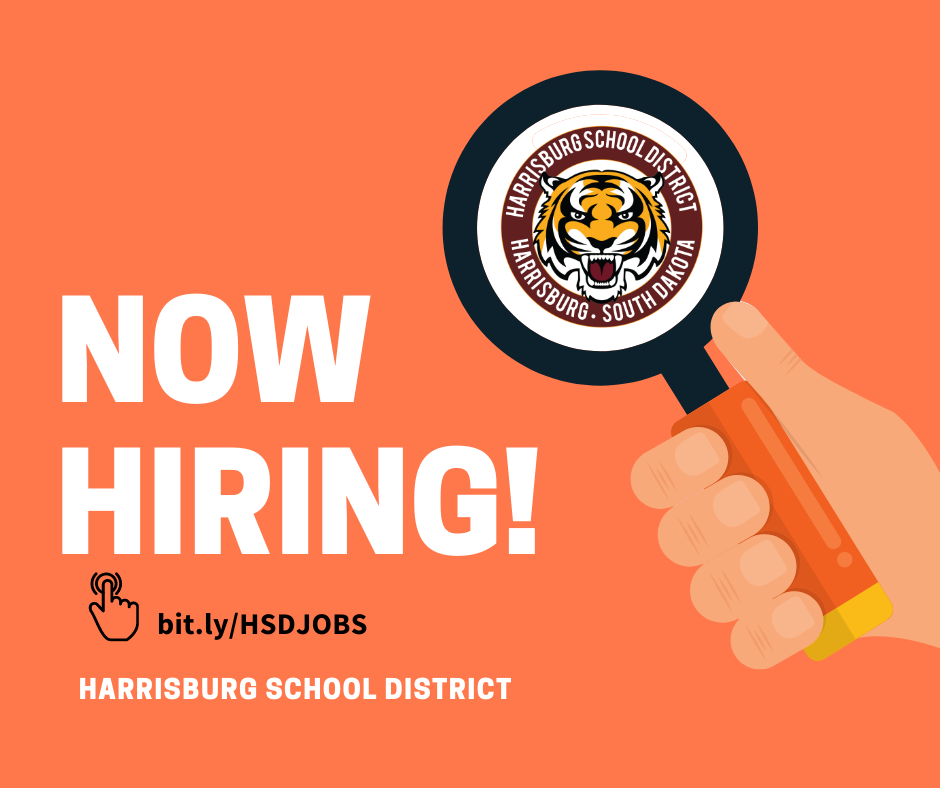 Unfortunately, the HSD Bus Tour event scheduled for this weekend has been canceled. We hope to bring this event back later in the year or next year during Harrisburg Days. 🐾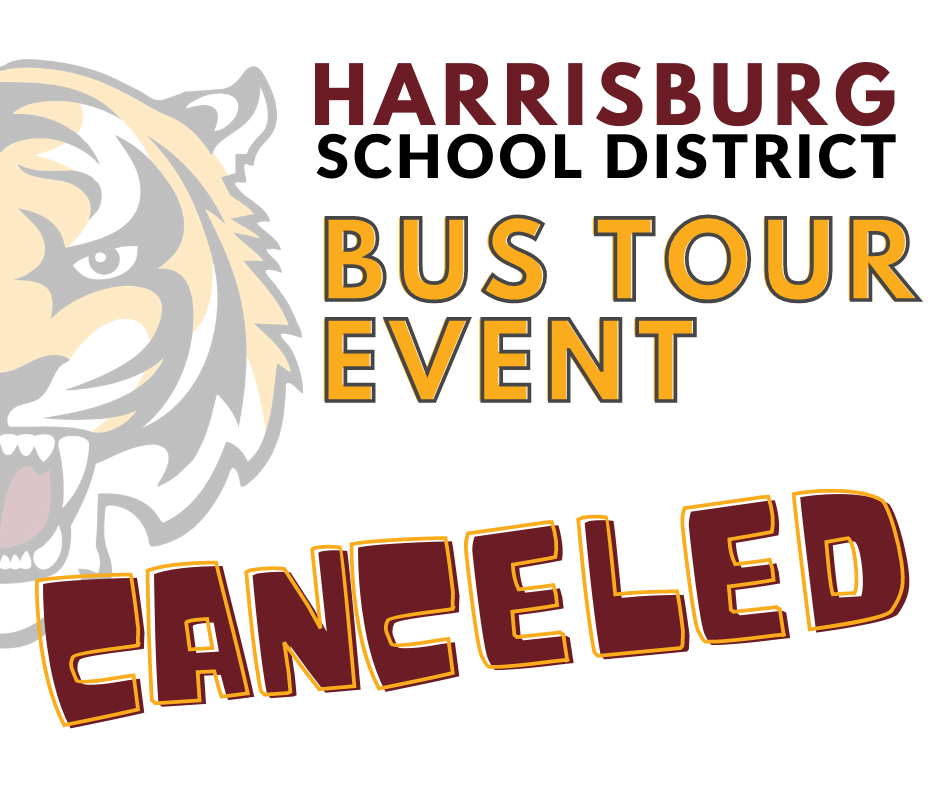 These AMAZING young people from @studentcentralsf moved over 15 ton of river rock to help us prepare for the construction of our outdoor classroom. Grateful for their servant hearts & hard work on a HOT 🔥day!! #siouxpersummerserve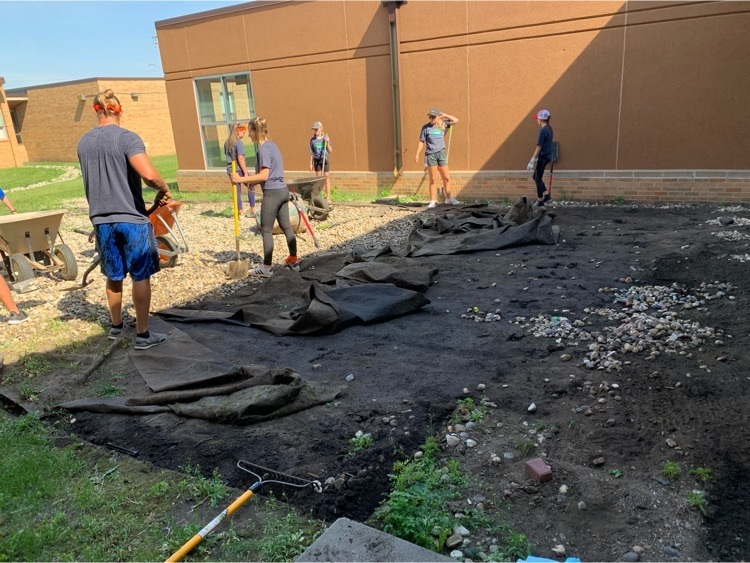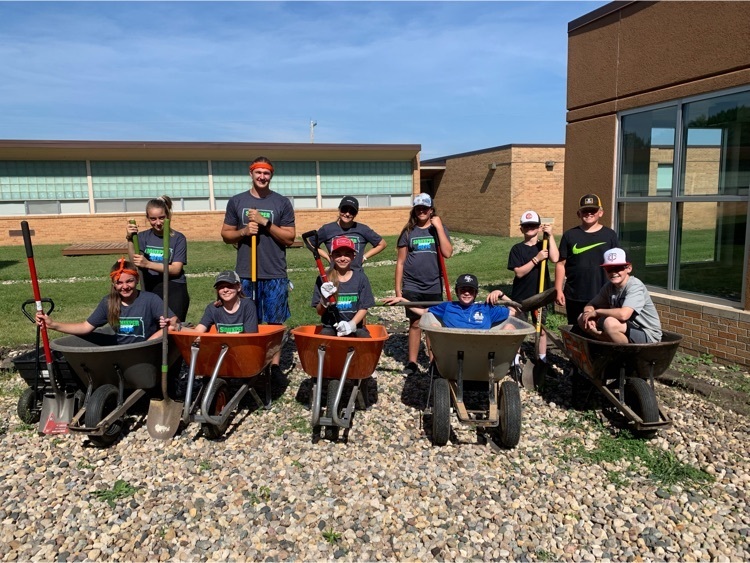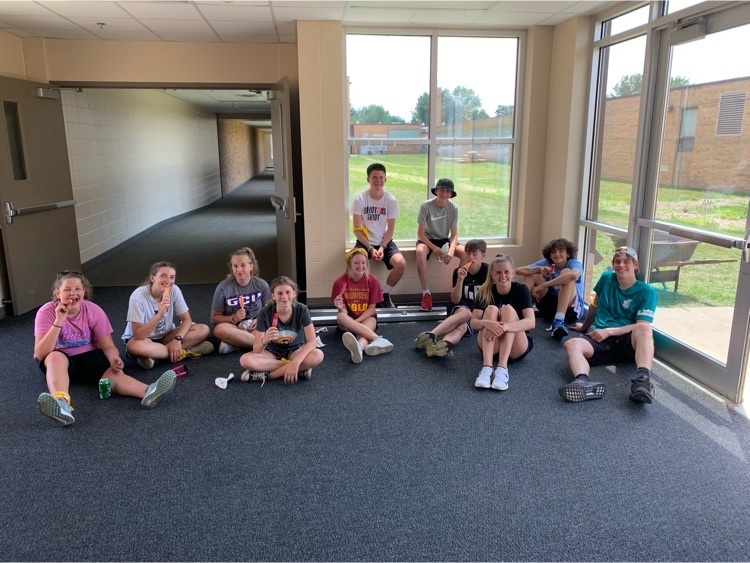 Today's #GoodNewsCallOfTheDay goes to a young man who went from a hesitant writer to a writing machine! Mrs. Townsend has been amazed at his growth throughout the year!